Making an Impact,
One Tree at a Time
We're passionate about making a positive difference and staying active and connected to our communities. Together, we can do our part to create a better planet.
New Roots' commitment to the environment runs deep.
It's easy to feel overwhelmed by the challenges our planet faces today. That's why we're providing you a simple way of getting involved and doing your part to make an impact on bettering the Earth.
The values we embrace
Creating A Greener Tomorrow
A portion of our sales goes directly towards supporting the National Forest Foundation and their tree planting efforts.
The Best Quality
Our products are made to withstand the demands of any foodservice establishment while also promoting sustainability.
Ensuring Complete Transparency and Integrity
We accurately report on how many trees have been planted through our initiative.
Going Above and Beyond
By planting trees at an aggressive rate, we're able to offset the energy and resources necessary to produce our cups.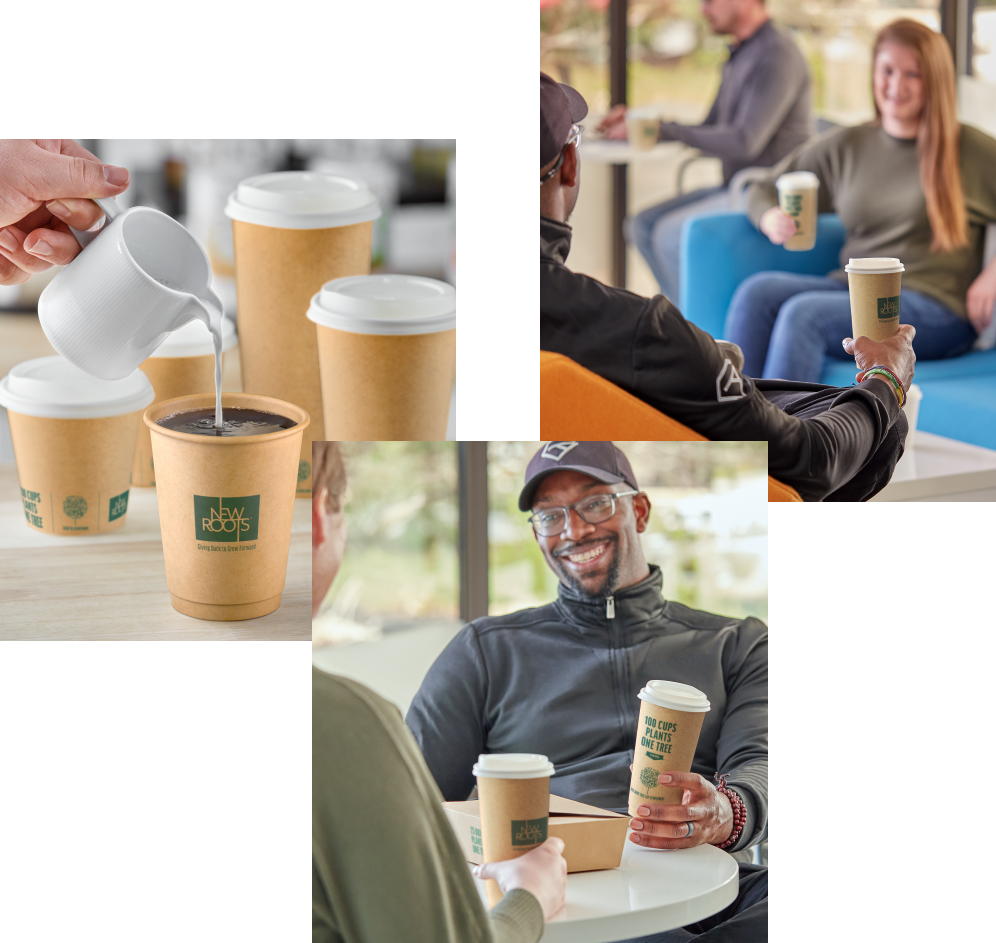 Ready to Make an impact?
We're invested in producing top-quality, sustainable products that will allow businesses, communities, and the environment to flourish together.
Use Our Products
New Roots
New Roots provides top-quality, eco-friendly products with a better tomorrow in mind. Through our partnership with the National Forest Foundation, we pledge to plant new trees and restore the environment for future generations to enjoy.
Trademarks followed by ® or TM are trademarks owned by Clark Associates, Inc. or its affiliates.
© 2022 Clark Associates, Inc. All Rights Reserved.